Reports (BIP) – Implementing Digital Signature in PDF BIP reports
Oracle Fusion reports and analytics provides the capability of implementing digital signatures with in BIP. However there are some limitations:
Only one digital signature can be used across all reports.
For a report with multiple templates, the same signature will be applicable for all the templates.
Digital signature can be tested only using the BIP scheduler.
Follow the below steps to implement digital signatures:
Get your pfx file (digital signature file). Fusion currently supports pfx and p12 extensions only.
Login to reports and analytics using below url:
https://xxyxxmz.ea2.oraclecloud.com/xmlpserver
3. Navigate to Administration -> System Maintenance -> Upload Center

4. Choose the signature file under Upload File and choose the File Type as 'Digital Signature' and click on 'Upload' button:


5. Click on Return and Navigate to Security Center -> Digital Signature
Choose the *Digital ID File and provide the value * Password and choose the roles required and click on Apply button:

6. Go to the report properties -> Formatting and choose the value 'True' for Enable Digital Signature attribute. Choose the other values as required: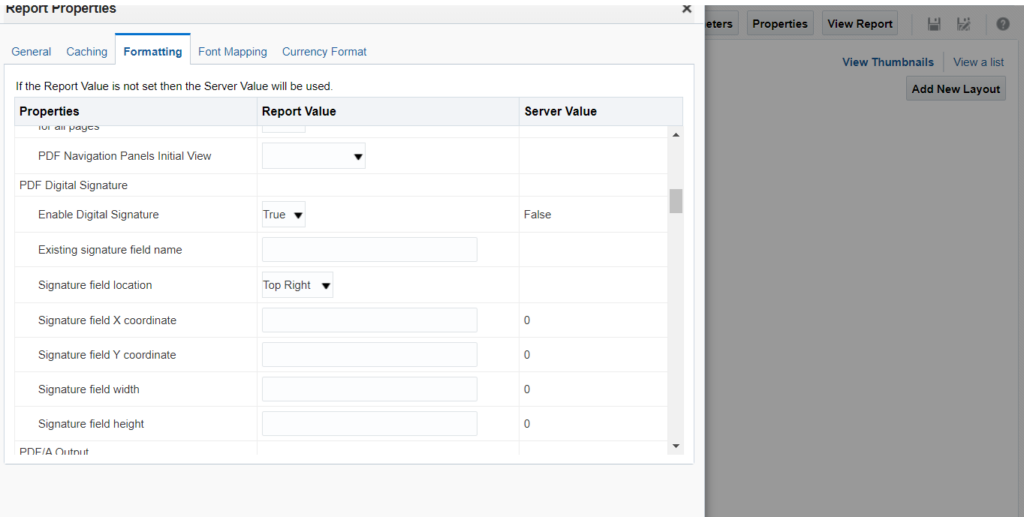 7. Click 'Ok' and save the changes.
8. Schedule the report to test the digital signature: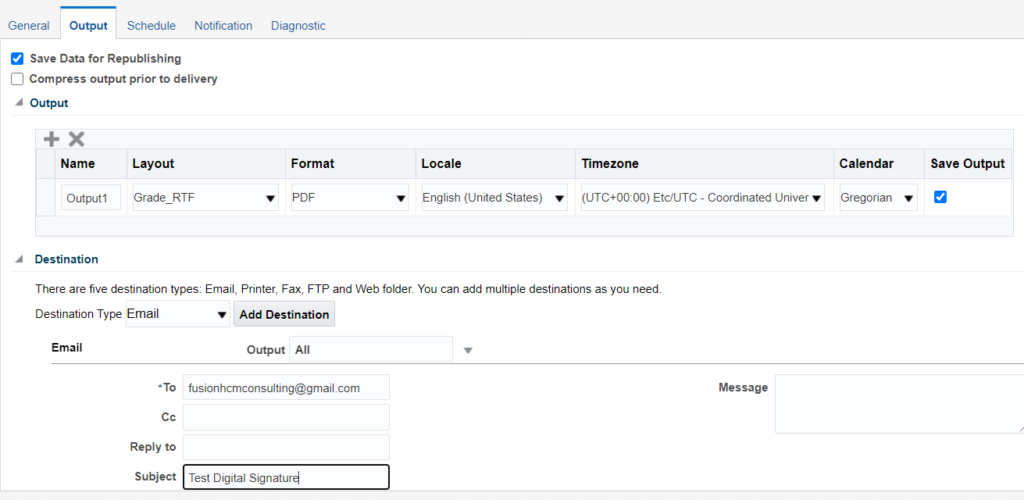 9. Open the received output and verify the digital signature: