HCM Infolets – Enable HCM Infolets on Home screen (Part – 1)
HCM Infolets are hidden out of the box. These can enabled using configuration. Follow the below steps to enable HCM Infolets:
Navigate to Configuration -> Structure: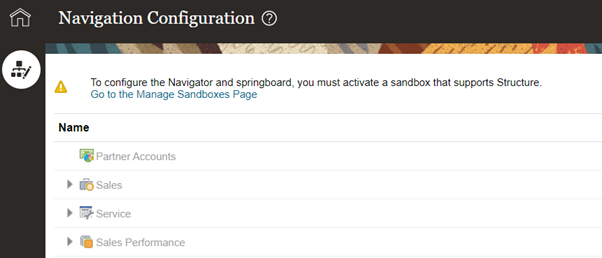 Click on "Go to the Manage Sandboxes Page" and click on Create Sandbox button. Give a name and choose 'Structure' and 'Page Composer' from available tools: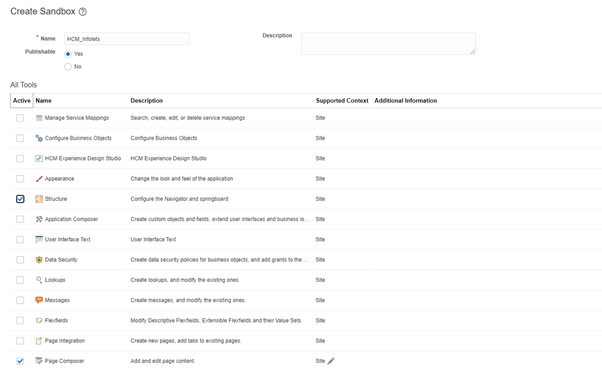 And click on Create and Enter the sandox.
From 'Tools' choose 'Structure':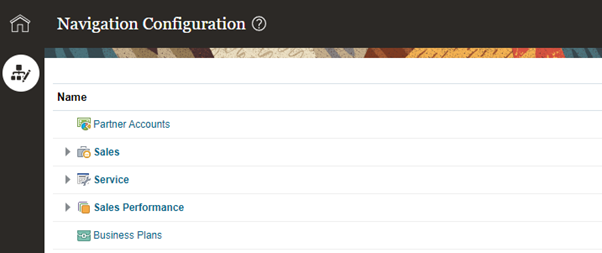 Click on Home Icon and then on HCM Infolets and choose the value of 'Visible' to "Yes:

Click on Save, once you have made the changes:

Click on Application Home icon and scroll down to make sure that HCM Infolets are visible at the end of the page: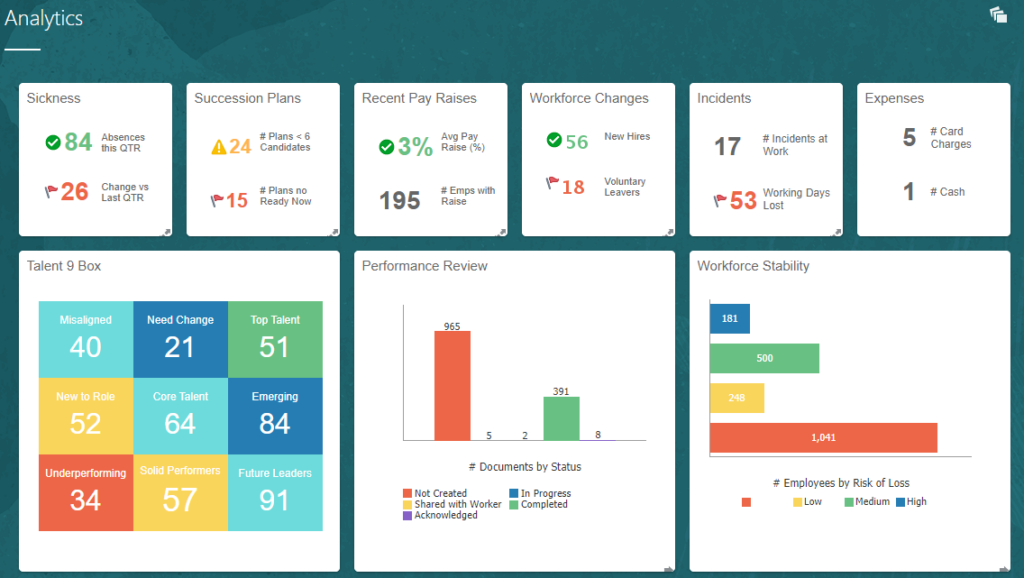 After verifying the changes, publish the sandbox.